WE DESIGNERS, NEW GIFT MAKERS

2019(BRANDING) / 2021(AR EXHIBITION)
BRANDING & AR EXHIBITION
- CINEMA 4D
- PHOTOSHOP
- ILLUSTRATOR
- INDESIGN



(2019)


Based on a conceptual artist Abraham Burickson's TED Talk, I read his message: "
to design something is to make e
" Therefore, to make designs memorable and meaningful, he emphasized the designers should be "
experience makers
," who enhance the relationships between people and give people good feelings by sharing their experiences. And he called these experiences
"gifts."
So, I narrowed it down and titled the exhibition "We Designers, New Gift makers." Then, created 4 unique shapes to compose a box, which is a "gift box" with people's diverse experiences, and this idea came from the empty box in the
<The Little Prince>.
(2021)


The goal of this exhibition is to deliver the artist Abraham Burickson's philosophy that designers are "gift makers
The Little Prince
by Antoine de Saint-Exupéry, is full of imaginative experiences. An AR poster was created to give audiences unexpected joy. Four posters represent four different universes of the mind.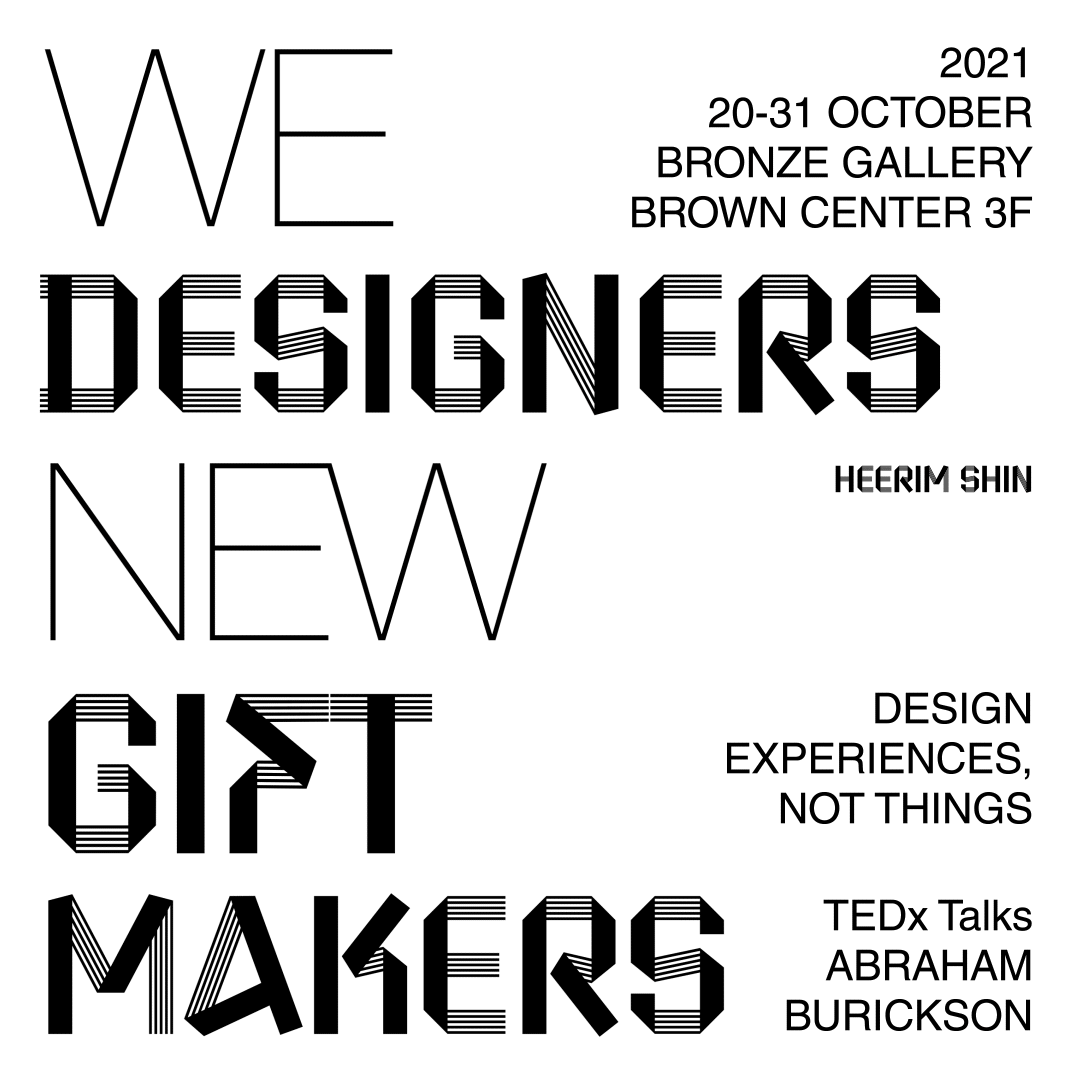 *iPad recognizes the left poster and plays the motion on the right.*

*Brochures: 3 Diffrent ways of folding and all faces to the front.*